The child has moved schools, closer to Clapham Junction and so, in an attempt to determine her revised commute (a little more than a roll out of bed now) we took an outing to Battersea and then decided that we wanted to have something to eat.
Our initial attempt to find somewhere to eat found us at a familiar haunt – Kaosarn but unfortnately we were a little early and they still had an hour before they opened.
Taking our lives in our hands I recommended to Mrs Jones that we take a meander back to Clapham Junction feeling sure that we would find something.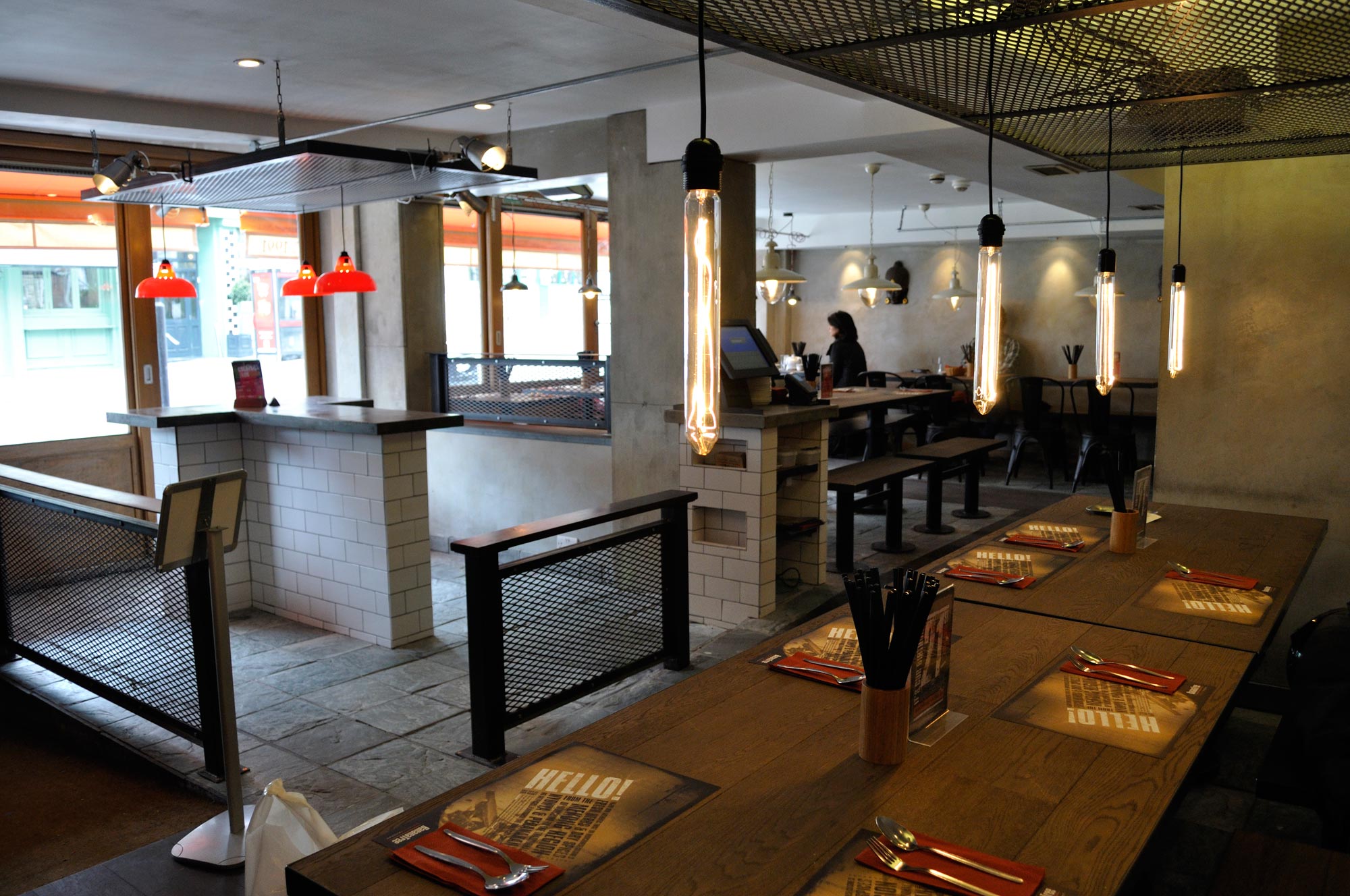 The Rugby World Cup was in full swing and as a consequence the streets were heaving with people.
As we climbed Battersea rise we happened upon The Banana Tree.
Billed as an Asian fusion canteen style restaurant, the menu has a limited but tasty number of choices.
With the eldest child now having decided to relocate from Amsterdam to the US, finding Indonesian was going to prove a challenge we felt, and we were Jonesing for some Indonesian as only we can.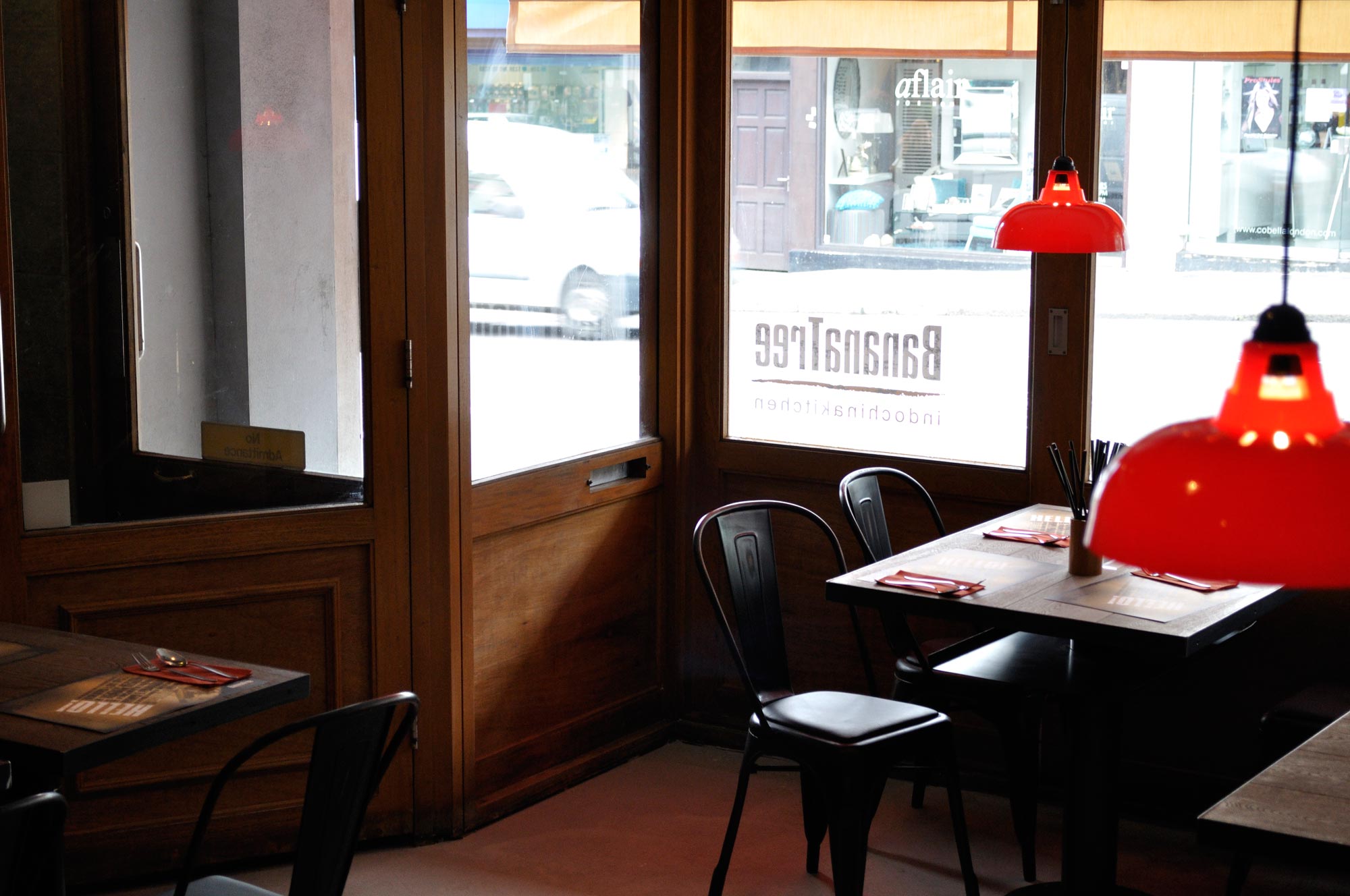 The food was very tasty, with us ordering a combination of dishes, spring rolls, prawn crackers, Bun Bo Chicken, the Grilled Duck and the Tempura Cod billed as 'crispy fish'
We sat at the table pictured here, a perfect spot for people watching on a busy Saturday afternoon.
We watched the florist get its delivery from the Netherlands, the rugby fans frolicking in the streets and the hip and stylish swanning about.
Though the food was spendy and the staff table service was appallingly bad, the food was delicious and commendations go to the Banana Tree kitchen who were slow but served up something quite tasty.

I had the grilled duck which was served up with the combo.
At £18.25 it is expensive but quite quite tasty.
Grilled boneless duck cooked to perfection, aromatic spiced rice, spicy gren papya salad which had no bite, crushed nuts and a discardable viet cracker.